Summer kicks off the festival season. Large numbers of people gather in front of a stage to the rhythm of music or other cultural activities and in this type of event, it is also necessary to follow special hygiene and cleaning protocol.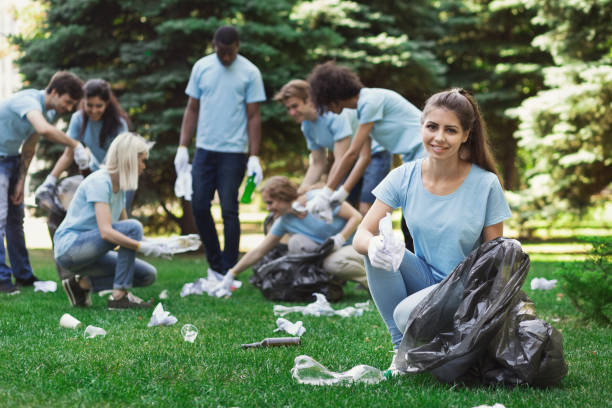 Special machinery needed
Cleaning workers, special machinery (sweepers, scrubbers, truck washing, and waste management), placement of containers in the camping and event areas, distribution of garbage bags, placement of portable chemical toilets, as well as the use of professional cleaning products (especially disinfectants) can also ensure the success of the festivals.
Hygiene and cleanliness should not be lacking before, during the days when the festivals are held, and afterward, because they also generate a good name and economic benefit of these events when there is good organization and cleanliness in its different spaces. Good hygienic planning always makes the festival go well. But if any detail or unforeseen event arises at the last minute, meeting, cleaning needs is always essential, of course, also attending to the relevant environmental classification and management measures. 
Cleaning and risk prevention plan
  The special cleaning time at festivals is very important and training of the staff, with adequate machinery and professional products, is essential to carry out a fast, exhaustive, and effective cleaning, according to a cleaning and risk prevention plan. Previously prepared. This action plan obviously involves cleaning portable public urinals that can be placed with products such as the one we have chemical deodorizer, which keeps the tank clean and eliminates unpleasant odors thanks to its air-freshening effect. 
 It is enough to pour 60 ml of this product for every 10 liters of waste tank capacity. Add two liters of water, considering that the liquid always covers the stool. Afterward, the contents of the tank can be emptied into an appropriate place. The tank rinsed with clean water. portable public urinals will be perfectly clean.
Areas to focus on
Another area that must be taken into account when cleaning festivals is the concrete area. We must clean this part of the location with a large surface sweeper. This is very appropriate because it is a large-capacity machine that is comfortable to drive. Perfect for facilitating professional hygiene in this type of event. It has front and rear lights to ensure visibility in any space.  It also has two side brushes to ensure the best performance.
With electronic traction and a high level of suction and collection.  This ride-on sweeper has a flap to collect medium-sized objects. As a front bumper to avoid any type of impact. As for bars where food or drinks are available, it would be advisable to use products such as degreaser.  Easily removes grease, oil, wax, and colorants. You can dilute in water all kinds of difficult dirt depending on the severity of the contamination.
Dirt and stains on the surface, leaving it to act for a few seconds. Rub immediately with a clean cloth or cellulose.
Hygiene and cleaning plan
If you want to disinfect surfaces, bactericidal and fungicidal grease remover, disinfect surfaces and equipment. With great efficiency and is very effective against a wide spectrum of microorganisms. Bacteria, fungi, and yeasts such as Staphylococcus aureus, Escherichia coli, Pseudomonas aeruginosa, Enterococcus hirae, Candida albicans, Aspergillus niger, Salmonella typhimurium or Listeria monocytogenes. Festivals that understand that executing comprehensive hygiene and professional cleaning plan for their facilities not only save money in the long run but also, by keeping their facilities clean at all times, achieve satisfaction from the attending public, who, surely, will repeat if there are later editions, and will recommend it to his acquaintances.
 Read more: Shopping centers in Melbourne: cleaning has a social value