What's Inside?
Yin Yoga and its benefits 
How Yin Yoga helps to calm anxiety
Yin Yoga poses for Anxiety             
Study Yin Yoga Teacher Training from Arhanta Yoga
Yin Yoga is one of the most popular forms of yoga which is practiced by a lot of people regardless of their age, experience in yoga or yoga teacher training. It is one of the calming practices and can be considered as an alternative to meditation especially if you are struggling with concentration. This article shows how Yin Yoga poses calm anxiety and seven soothing Yin Yoga poses to practice.
Yin Yoga and its benefits  
PracticeYin Yoga inspired by ancient Chinese Taoist practices is a transformative practice for beginners as well as advanced practitioners who want to deepen their connection with themselves and their bodies. Yin has a positive impact on one's physical and mental health.
Some of the common benefits of Yin Yoga is: improves flexibility and sleep, increases blood flow and circulation, it activates your parasympathetic nervous system, which calms your body and slows your heart rate, Yin Yoga teaches self-compassion and balance, promotes relaxation, reduces stress and anxiety, balances mind and body.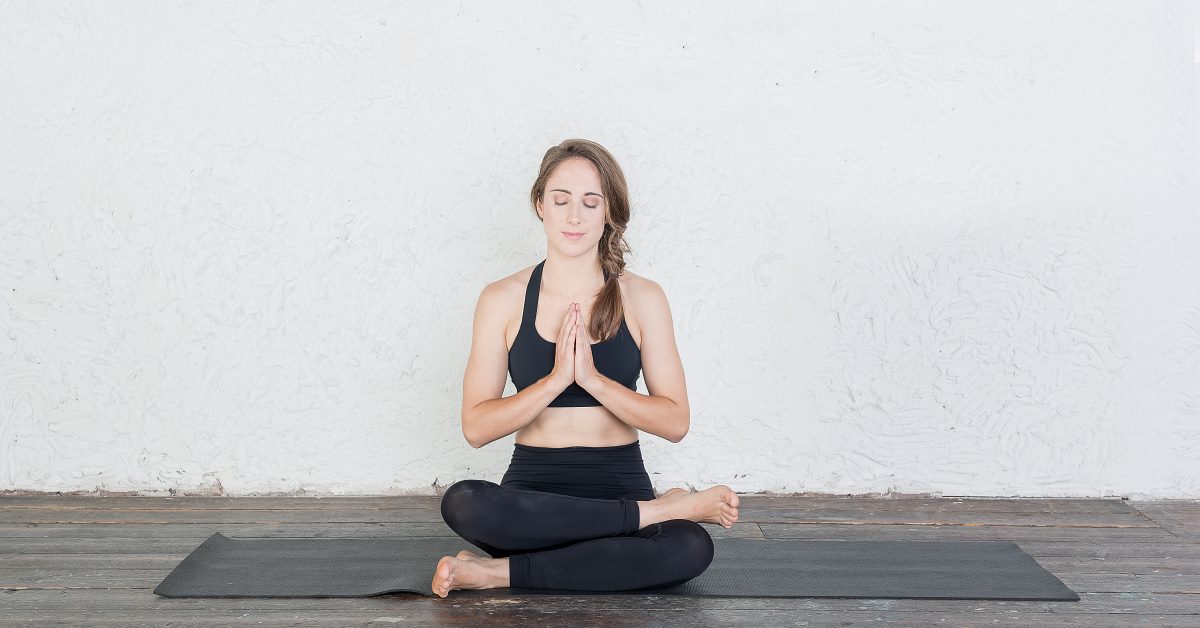 How Yin Yoga helps to calm anxiety
Yoga is a proven tool to cure your anxiety. When your body and mind get stressed, you feel anxious.
one of the best ways to handle extreme stress is to start a yoga practice. By using different props that provide comfort and support, it allows one to go deeper into poses. With long held poses, stress is released from body's connective tissue. when comes to mind, moments of stillness and letting go of suppressed emotional feelings in practice bring more mindfulness.
A Yin Yoga sequence is normally consist of a series of passive yoga poses held anywhere between three to 10 minutes, in this blog you read how to sequence  Yin Yoga and four Yin Yoga sequence for your practices.
Yin Yoga poses for Anxiety  
Yin Yoga shows amazing benefits for people showing anxiety. See below for the seven poses which help you take care of your anxious feelings.
Child's Pose
Child's Pose or Balasana is a kneeling asana. People with knee injuries and lower back issues will find this pose uncomfortable.
Sit on your knees, bend forward and place your forehead to the floor (use hands if necessary).
Bring your hands to your sides.
Stay in the pose for three to five minutes.
To come out slowly roll up, if required use your hands to push up.
Cow Pose
Bitilasana or Cow Pose is commonly paired with Marjaryasana or Cat Pose. Cow Pose stretches the lower spine, hips, back and core muscles.
Keep your knees under your hips and wrists below your shoulders
Spread your fingers on the mat
When you inhale, lower the belly and lift your chest
Exhale, and come back into your neutral 'tabletop' position.
Bridge Pose
Bridge Pose or Setu Bandha Sarvangasana gently stretches your pelvis,  abdomen, chest, and the area around your shoulders Releasing pressure from the lower back.
Lie on your back with your knees bent, your legs and feet mat width apart
Press your feet on the floor and move them closer to your buttocks. Inhale to raise your hips, lifting from the pubic bone
Clasp your hands under your back on the floor. Lift the back of your thighs and the bottom of your buttocks higher while keeping the thighs parallel.
Exhale, release your hands, and lower to the floor. Allow your back to rest in a neutral state
 Crocodile Pose
Crocodile Pose or Makarasana is a beginner yoga pose which is very helpful for people with spinal issues.
Lie down on your belly, toes touching each other, heels dropped outwards.
Bring your hands to the front of the mat. Slowly cross your arms in front of you, Place your hands under your cheek.
Take easy relaxed breaths. Keep the body and mind completely still.
Fish Pose
Fish Pose or Matsyasana reclining back-bending asana.
Lay on your back, feet together.
Place a cushion under your middle back.
Relax the legs.
Banana Pose
Banana Pose is very much helpful in releasing tensions and useful for people with back and pelvic pain.
Banana Pose stretches the lateral side of the body.
It works the spine in a lateral flexion (side bend).
It stretches the oblique stomach muscles and the side intercostal muscles between the ribs.
Corpse Pose
Corpse Pose or Shavasana is often used for relaxation at the end of a session.
Lie down on your back, feet mat width apart.
Spread your hands below the shoulders, palms facing upwards.
Take easy relaxed breaths.
To come out bring your feet together, hands above your head and gently stretch.
Study Yin Yoga Teacher Training from Arhanta Yoga
Arhanta Yoga offers Yin Yoga teacher training both online and offline. Become a certified Yin Yoga teacher with 50 hours, and six days of intensive training at Arhanta Yoga ashram in the Netherland.  The online course is a  50-hour Yin Yoga Teacher Training. The course is designed to teach everything you need to know in your Yin Yoga practice.  The course is accredited y Yoga Allaincs and the other major yoga federations which enables them to teach worldwide.  The major topics the course covers is 65 Yin Yoga poses, history,  Yin Yoga Philosophy, anatomy and physiology, proper use of props and sequencing and teaching techniques.
Conclusion
Enjoy your next Yin Yoga Teacher Training anywhere, anytime.